No matter how many times you've gone through the process, selling your home can be stressful without some help. When selling your home and looking for Bethesda real estate, follow our method of getting homes ready to list on MLS.
Make the home exterior shine

The first part of a home a potential buyer sees is the outside of the home. What they do and don't notice can sway their perspective on the whole property. Steps to take to make your home's exterior look its best are to power wash the walls, tend to areas with chipped paint, pick up and put away items laying on the lawn, and remove décor that sticks out. Make sure your yard is clean by sweeping off the walkway and porch, cleaning outdoor seating areas, and cleaning the gutters.

Also, boost curb appeal by trimming trees and shrubs, pulling out weeds, pruning flowers, and planting fresh flowers. A buyer walks through the front door, so make the entryway warm and welcoming by dusting away any debris, cleaning a door's hinges and knobs, repainting the door if it's faded, and replacing an old doormat with a new one.
Deep clean your home
For photos and showings,
cleaning
your home (and keeping it clean) is important before listing. During showings, potential buyers will explore your house thoroughly, as they want to make sure it's a good candidate for them to move into. If you don't have the time or energy to clean thoroughly, hire a professional cleaner to scrub all the nooks and crannies of your home. This way you'll be able to begin your own home search in Bethesda real estate sooner.
Although you should deep clean everything, take special attention to clean areas that buyers will see a lot, such as carpets, windows, doors, walls, and baseboards. Sweep, mop, vacuum, and remove stains from these areas to make sure they look their best. And attend to rooms that would make a particularly bad impression if they weren't clean, such as kitchens and bathrooms.
Declutter and depersonalize the interior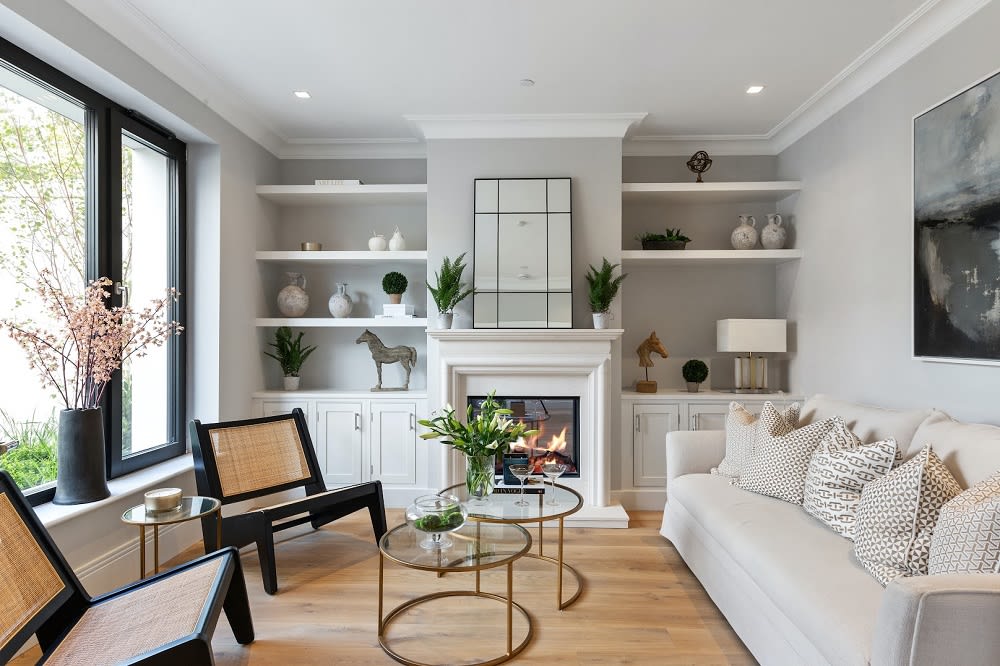 Buyers searching for new homes want to be able to imagine themselves living in that space. This can be difficult to do when the house is full of items.
Declutter
by donating or throwing away possessions you don't use, such as old clothes, children's toys, or small appliances. Also keep storage spaces in the house empty by packing items away in storage units, then organizing the remaining belongings in closets and cabinets to emphasize the available space.
You'll also want to depersonalize the interior, as items that indicate who lives in the house can impact a buyer's ability to reimage the space. Take down any family photos, keepsakes, or décor and furniture that is too eccentric. Also remove items that can be polarizing to buyers, like memorabilia related to political or religious institutions.
Increase lighting
A simple and effective way to prepare your home for listing is to update the
lighting
. Dust light fixtures like chandeliers and lampshades, and remove any glass fixtures to clean out debris that has collected inside it. Also, replace any light bulbs that are dimming or broken, and make sure that the type of lightbulbs in the whole house is consistent with wattage and color temperature.
Don't forget the impact of natural lighting, especially when showing your home. Dust off and open blinds, clean the inside and outside of windows and window screens, and pull back or completely remove drapes to allow the maximum amount of light into a room.
Consider any repairs needed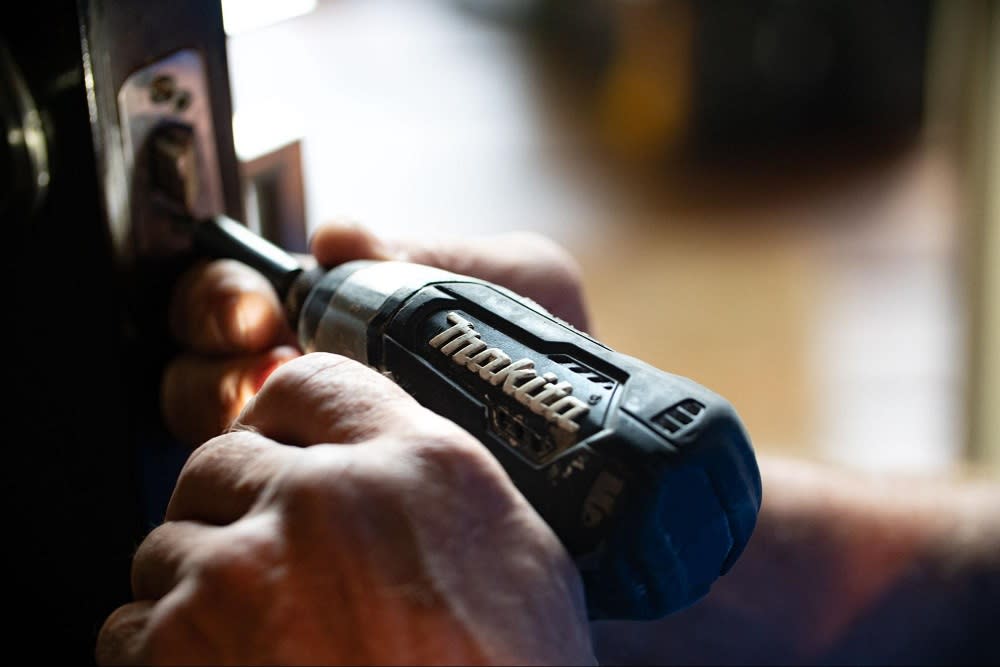 Complete any
minor repairs
you can do yourself, such as filling holes in the walls, fixing leaky faucets, and replacing broken appliances. This ensures buyers that you've maintained the property beyond the small repairs. This is also a good time to complete any maintenance projects you've been putting off, like squeaky door hinges or a broken refrigerator door.
For a better understanding of larger repairs that may need to be completed, get a pre-sale inspection. This will ensure there aren't any problems related to HVAC systems, broken appliances, plumbing issues, or electrical issues. Knowing this information also helps to decrease delays on contracts once you do sell your home.
Take professional photos
Now that your home is clean, decluttered, repaired, and well-lit, the next step is to take professional photos. Most buyers searching for Bethesda real estate will first see your house online, so doing your part to make the house as photogenic as possible is integral to attracting buyer interest. Hiring
professional interior photographers
will have the experience and equipment available to shoot every room in its best angle and lighting.
Set the right price for your home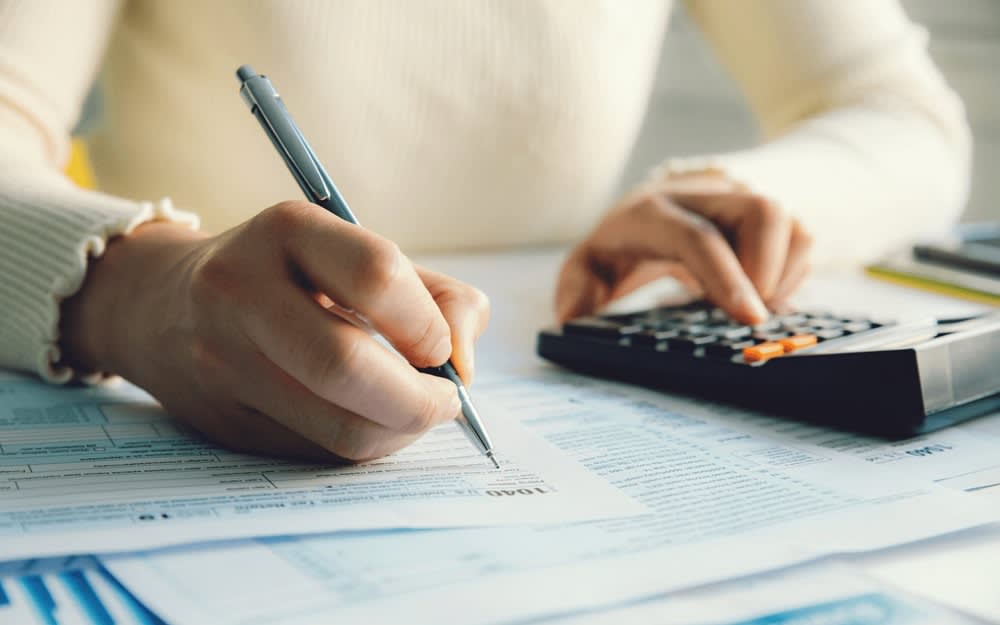 In order to sell your home quickly, it's important to set a
competitive price
. Do your own research and search for houses in the area that are comparable to your own. This will help you understand what your home is worth. Hiring a real estate agent is also valuable, as they can provide a comparative market analysis to help you price your home.
It's important to take emotions out of the picture when pricing your home. You may believe your home is worth a higher price than it actually is, and unintentionally prolong the selling process. But if you price your home too low for a quick sale, you can lose profit. Understand the assets of your home, such as its size, location, and upgrades. Also understand what may devalue your home, like unattended maintenance and repairs, noisy neighbors or high traffic, and outdated rooms.
Ready to work with Bethesda real estate expert Jack Wang?