Selling your home can be a complex process, especially if circumstances push you to sell at an unideal time. Getting the word out about your home for sale is an important step to attracting potential buyers. That's why Facebook ads are such an effective tool. Its easy design prepares you to spread the word about your home listing quickly and effectively. Read on to see why else you should use it to market your Potomac real estate listing.
You'll reach your target audience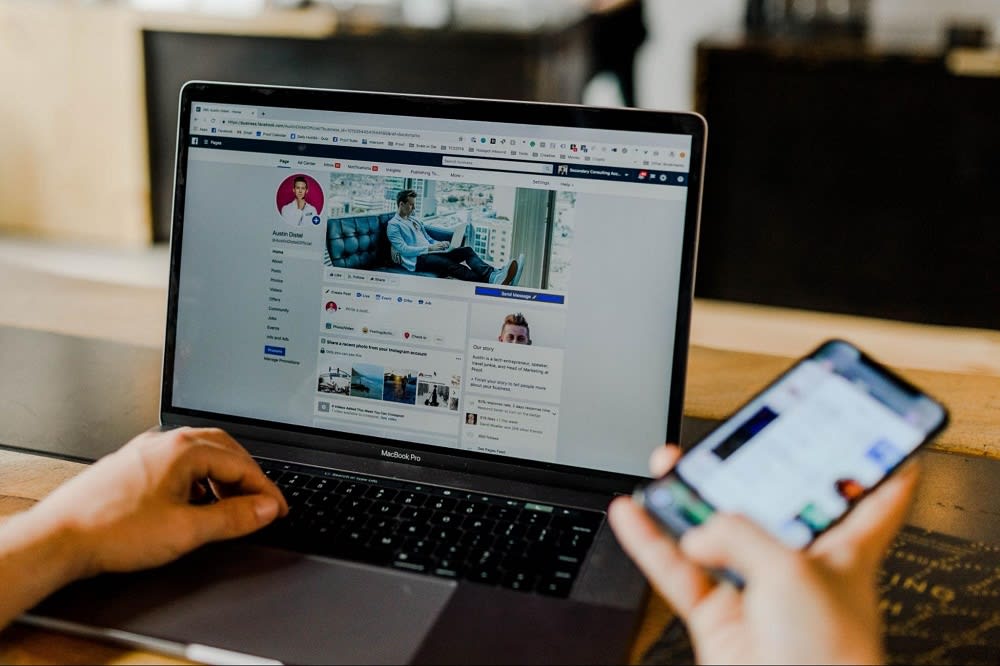 Facebook is a popular social media platform, which works in your favor when marketing Bethesda homes for sale. Two billion people per month are active on the platform, and
80%
of people who use the internet also use Facebook. Active users are also on Facebook multiple times a day, which increases the chance of you connecting with people of all demographics who may be interested in buying your home.

Not only is Facebook well used by the general population, but Facebook Ads allows you to target specific users. You can narrow down certain criteria you're looking for in a buyer, such as age, location, or job title. You can also filter potential buyers through the connections you have with them, or use the lookalike audiences option. This generates an audience that is already similar to your current one, to ensure everyone you think would be interested is seeing your ad.

Another Facebook Ads feature is retargeting, which allows you to target people who have contacted you through your website, mobile app, or email. This keeps you and your ad in the mind of prospective buyers who are interested or may reconsider.
The budget is in your control

Although some ads can be costly to buy when marketing your Potomac real estate, you can expect a much more affordable and controllable buying process when using Facebook ads. For many of the ad types, you're looking at one to five dollars a day. This is amazing, especially considering the ad's reach and immediacy. Once you buy an ad, you can reach thousands of people daily.

The type and number of ads are also adjustable at any time. You can customize or change your budget when you need to, or pause or stop ads. Facebook can also help you stay within your goals with an account spending limit, which ensures you don't go over a set amount across all your ads.
There are several ad solutions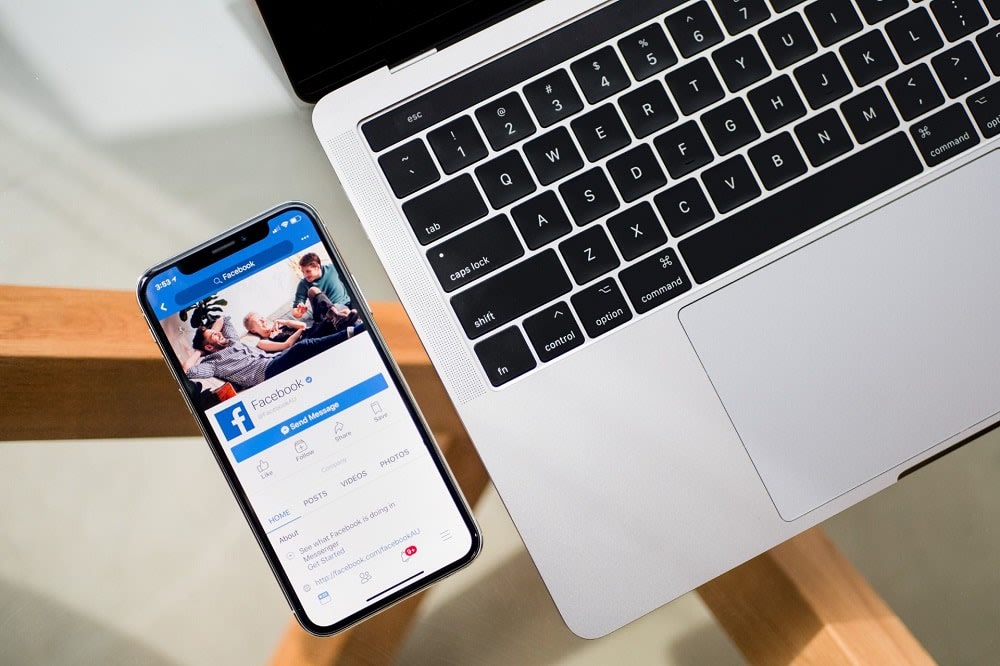 Another great part about marketing listings for Bethesda homes for sale on Facebook ads is that there are several ad solutions to choose from. From your Facebook page, you can create several simple ad solutions to help increase the ad's visibility. For example, boosted posts can help you reach out to more people who may like your content but don't follow you. Or you can use a promote call-to-action button to help people interact with the listing itself or lead them to your website.

There are also advanced ad solutions you can create through Ads Manager on Facebook that will help you market your home listing. With these advanced solutions, you'll be able to collect information about the people interested, increase the number of valuable actions on your ad, and reach more people to create more awareness about your listing.

Beyond the ad solutions, there are also different ways to create the type of ad you think will generate the most interest. You can create a slideshow of pictures showcasing your property, a video explaining information about the home listing, or use other formats like images, collections, carousels, and canvases. Not everybody interacts with an ad the same way, so having the option to use multiple creatives opens up the possibility of greater interaction. You can also track how effective each ad is based on its creative through the measurement tools Facebook provides.
The platform makes sense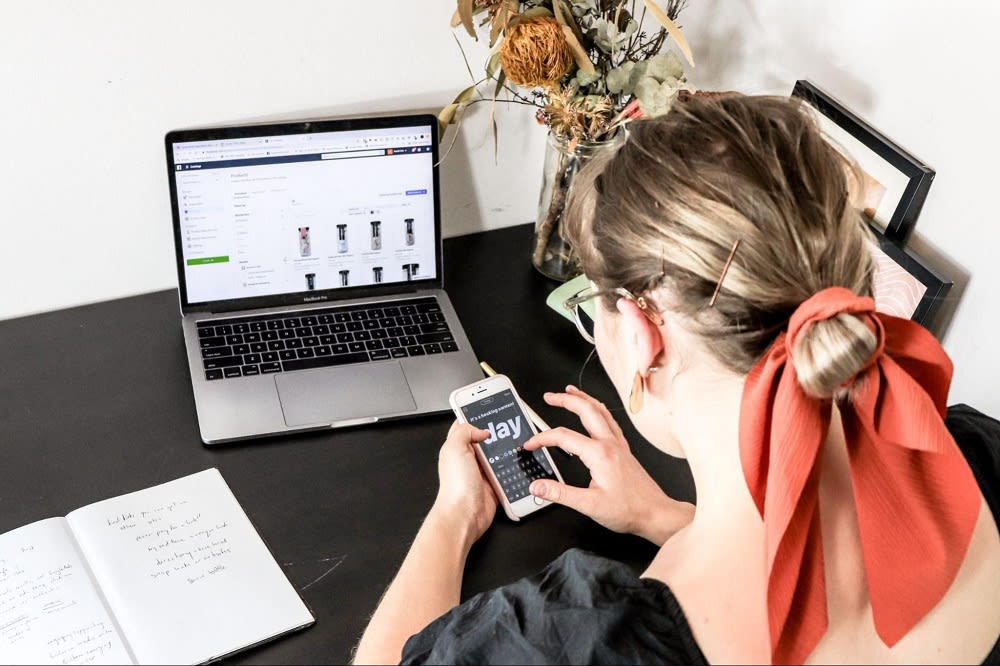 All you need to do to begin advertising your Potomac real estate listing is to create a Facebook page, or become an advertiser on an existing page. Once you've set that up, you can start creating ads through the page or other Facebook tools. Not only is it super simple, but Facebook ads work. In fact,
96%
of social media marketers think that Facebook is the best social media platform for ROI.

The platform also has tools that help you see what is and isn't working. Decoding analytics can be confusing, but Facebook offers you insights geared toward your goal that simplifies the process. There are also measurements that Facebook makes to judge how successful the ads are, such as the amount of clicks or shares your ad gets. And the notifications available make sure you keep on track with your goals and are up to date on an ads efficacy.
You generate more traffic than staying organic

Although you could use organic Facebook marketing, chances are you won't have much success with generating the number of buyers you're looking for. Using ads can help you boost the reach of your listing or post. This way, your listing will find people who are interested or likely to share the post with somebody who is. You can also generate more interest by promoting an event such as an open house, to help you sell your home.

Not only do Facebook ads help you reach more people on the general Facebook feed, but it helps you reach people on other parts of the platform, and other social media platforms entirely. You can market on offshoots like Messenger and Audience Network, as well as Instagram, to increase the number of people who see the ad.
Ready to use Facebook Ads?
There are several reasons why Facebook Ads is an effective and convenient tool when marketing your home listing, and these are just a few. When you're ready to begin selling your home, contact trusted local agent
Jack Wang
to guide you through the process.