Bethesda is a terrific place to live, work, and play, making Bethesda real estate highly desirable. One alluring aspect of living in Bethesda is having access to a vibrant small business community that offers unique products and services. From delicious food to beautiful flowers, Bethesda has no shortage of great places to shop small. Next time you're in Bethesda, check out these 15 gems.
1. Georgetown Cupcake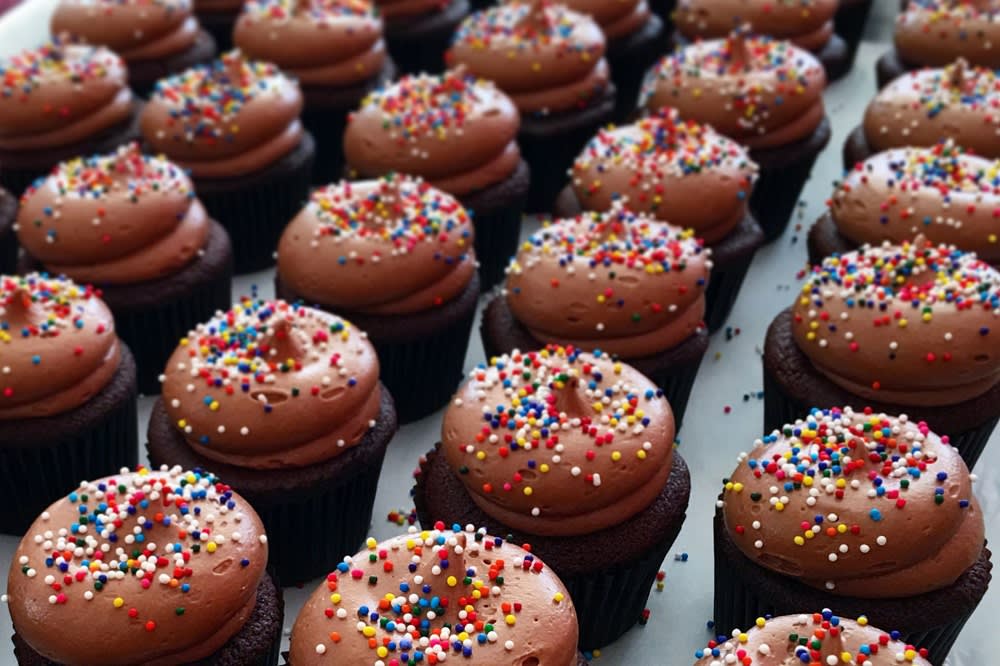 Photo courtesy of Georgetown Cupcake
As featured on Oprah and The Today Show,
Georgetown Cupcake
is a cupcakery that definitely lives up to the hype. The menu features everyday classic flavors, daily specials, and seasonal flavors, and also carries gluten-free and vegan varieties. Try their most popular flavor—red velvet—and pick up a few extras to share with friends!
2. Nothing Bundt Cakes

A fan favorite for birthdays and office celebrations, Nothing Bundt Cakes offers a wide variety of made-from-scratch bundt cakes in both classic and creative flavors. Their bundtlets and bite-sized bundts are perfect for when you're craving something sweet but don't want to overdo it. Some of the most popular varieties include Lemon Raspberry, Red Velvet, Snickerdoodle, and Carrot. With outstanding businesses like Nothing Bundt Cakes just minutes from home, life in Bethesda is sweet!
3. Fresh Baguette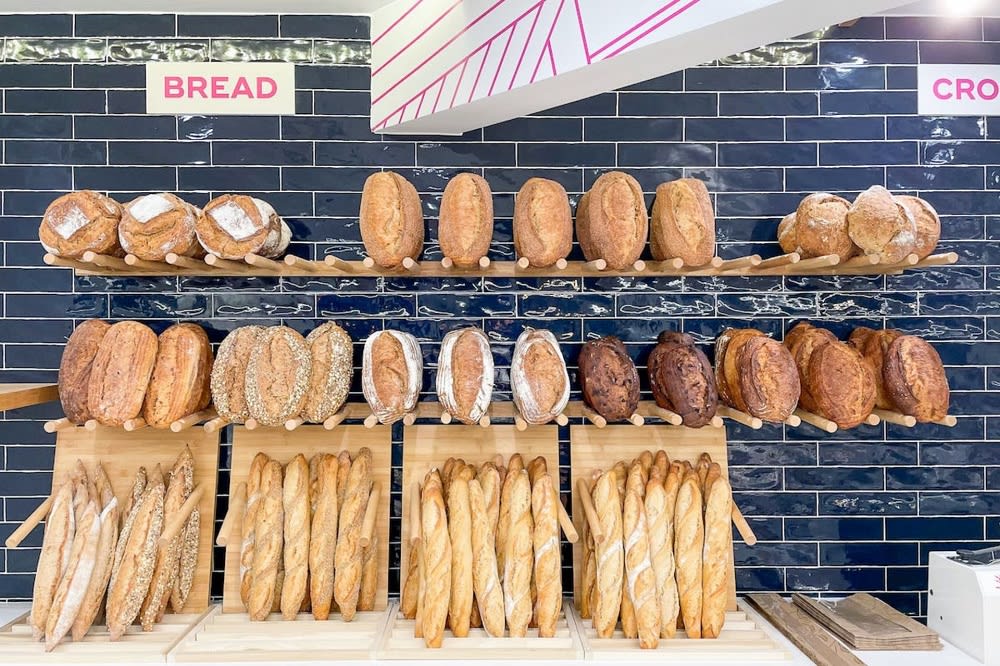 Photo courtesy of Fresh Baguette
The
Fresh Baguette
is a French bakery beloved by Bethesda residents for its crusty baguettes, flaky croissants, and mouthwatering tarts. Stop by and enjoy one of their sandwiches or Cro'gels. The shop also sells organic bread, croissants, sweets, pastries, and cakes. You can also visit in the evening for some dessert, coffee, or tea. You won't be disappointed.
4. Bethesda Chocolates

For those craving some serious sweets, look no further than Bethesda Chocolates. The shop is famous for its handmade chocolates and fantastic coffee drinks. If you have a sweet tooth or are looking for a decadent gift, the shop features mouth-watering creations like chocolate-covered strawberries, truffles, filled chocolates, and more.
5. Sarah's Handmade Ice Cream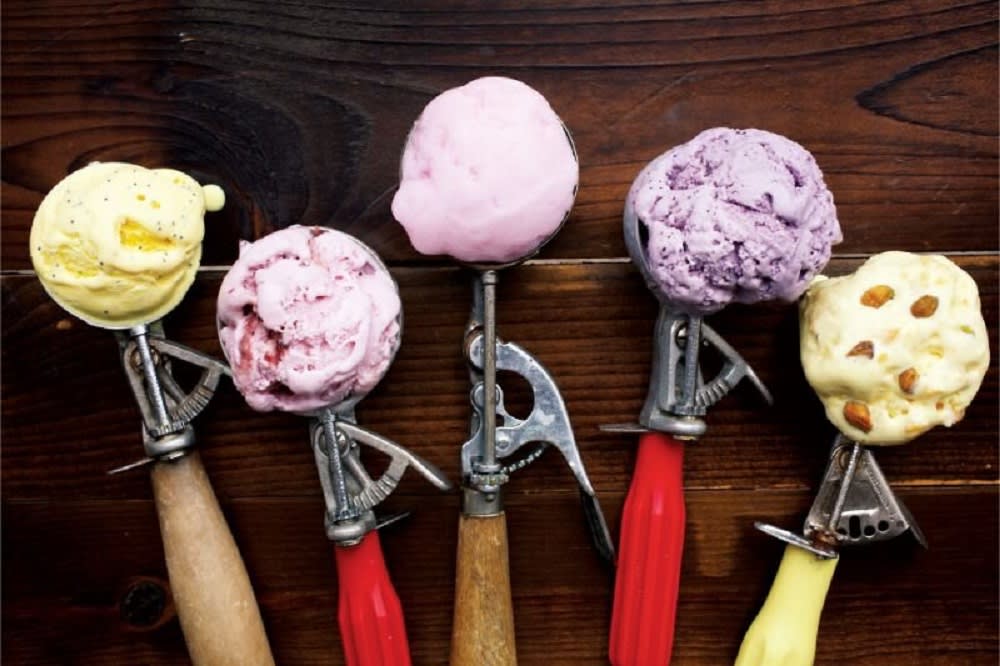 Photo courtesy of Sarah's Handmade Ice Cream
Established in 2018,
Sarah's Handmade Ice Cream
is a local favorite. Their ice cream is made from only the highest quality ingredients. Treat your tastebuds to some of the town's most unique ice cream flavors, like Key West key lime, mango habanero, hibiscus lychee elixir, coconut almond brownie, and lavender honey. They also have alcohol and tea-infused flavors, kid favorites, sorbet, and vegan options.
6. Butcher's Alley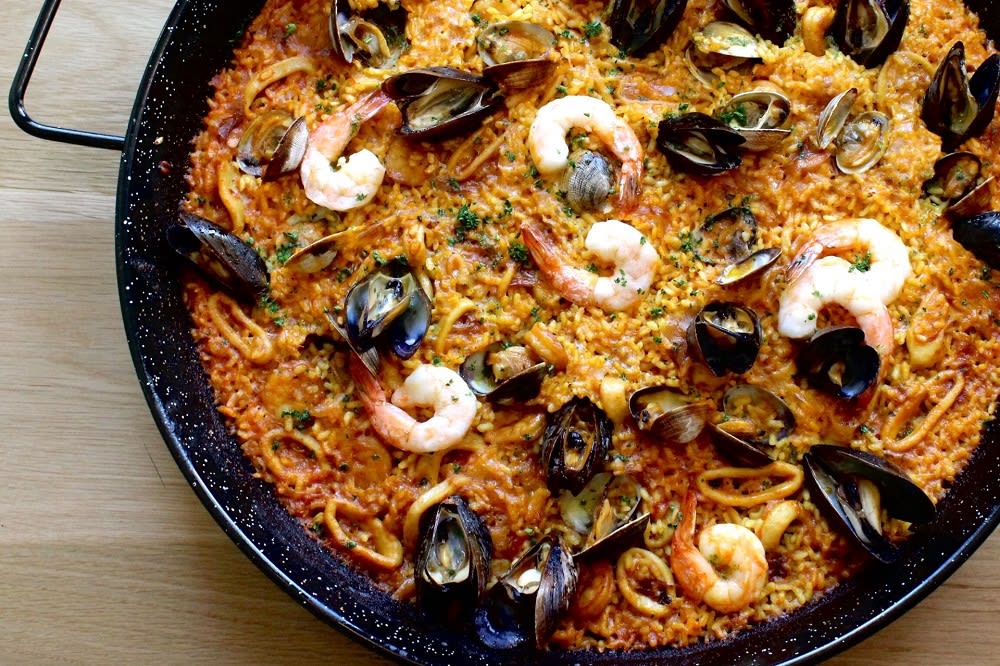 Photo courtesy of Butcher's Alley
The family-owned
Butchers Alley
has been a staple in the Bethesda community for over 40 years. They take pride in providing only the freshest cuts of meat and seafood, as well as a wide variety of wine and beer. The Butcher's Alley also provides various prepared meals, including crab bombs, fried chicken, gazpacho, and seafood paella.
7. Bradley Food and Beverage
Bradley Food and Beverage
is a gourmet grocery and wine store specializing in locally sourced food and hard-to-find items worldwide. Spending time here perusing the extensive selection of cheeses, charcuterie, olive oils, vinegar, spices, coffees, teas, wines, and beers is something to look forward to every time you visit.
8. Blossoms of Bethesda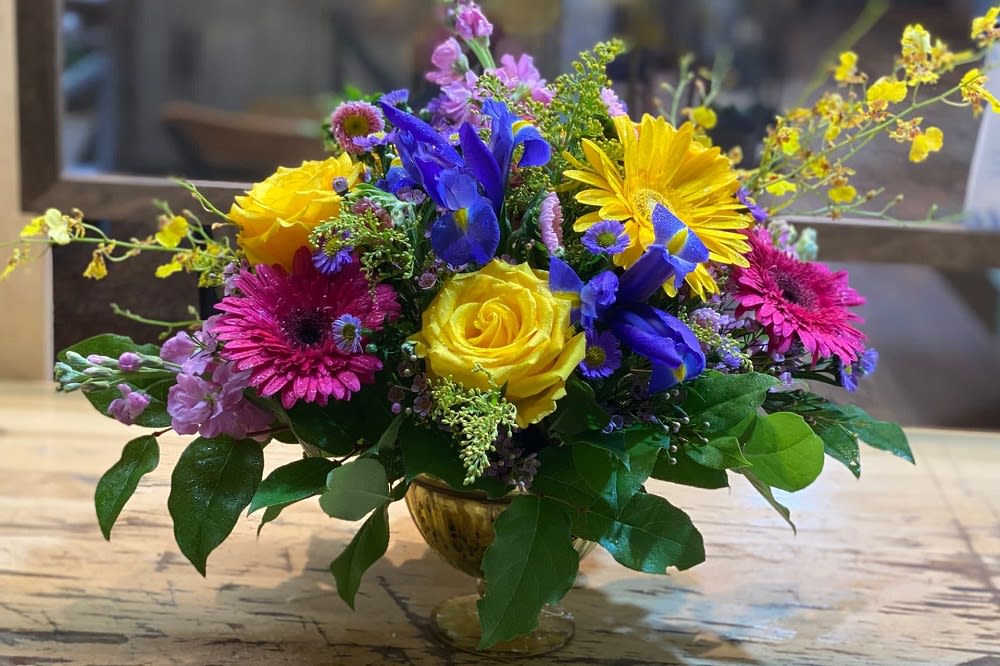 Photo courtesy of Blossoms of Bethesda
Blossoms of Bethesda
is a full-service florist that offers everything from bouquets and centerpieces to wedding flowers and corporate event decor. They also have an online store to order flowers for delivery anywhere in the United States.
9. Bethesda Bagels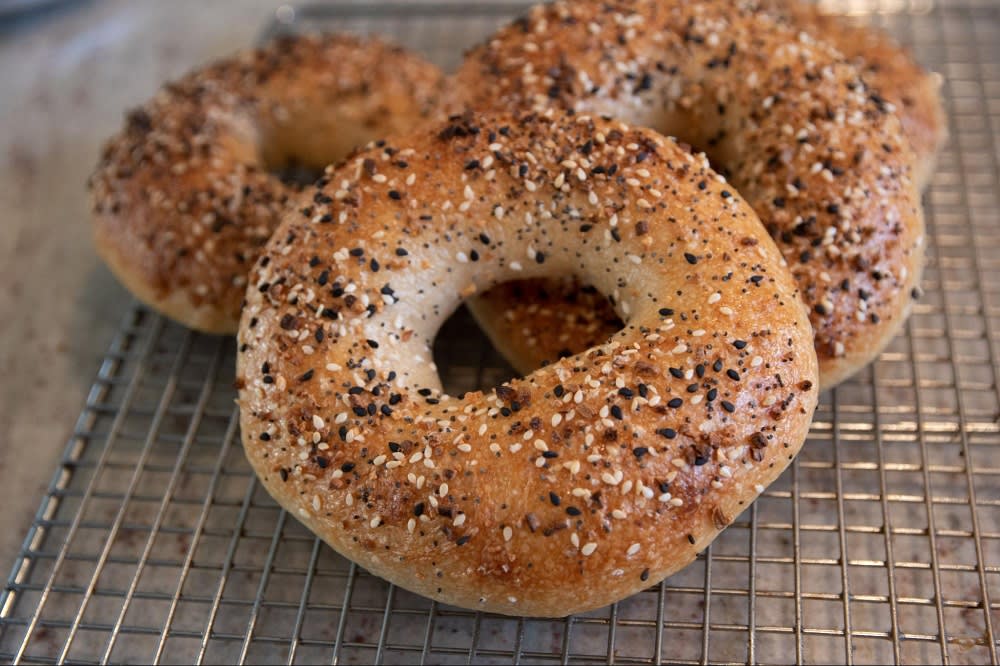 Bethesda Bagels
is THE place to go for fresh-baked bagels, hand-rolled and boiled the old-fashioned way. They offer a wide variety of cream cheeses, breakfast sandwiches, lunch sandwiches, salads, soups, and more. Stop by for your morning coffee or lunch, and you'll see why this local spot is so popular.
10. Duck, Duck, Goose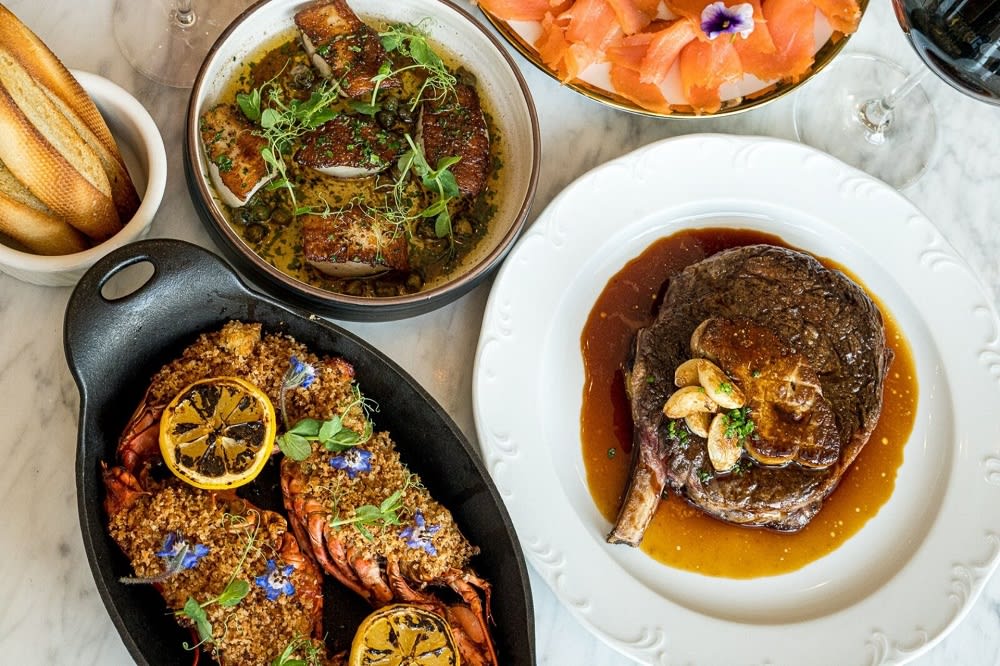 Photo courtesy of Duck, Duck, Goose
Duck, Duck, Goose
is a farm-to-table restaurant that offers a seasonal menu of American fare with a French twist. They use only the freshest ingredients, many of which are sourced from local farms and purveyors. If you want a romantic dinner or night out with friends, Duck, Duck, Goose is the perfect place to go. Stop by for lunch or dinner and see why people are raving about farm-to-table dining!
11. Ceremony Coffee Bethesda Crescent
Ceremony Coffee
is a local coffee roaster specializing in small-batch, artisanal coffee. This shop is unique because they offer classes that instruct participants in proper brewing methods. They also feature weekly cupping events to taste their newest varieties.
12. Jaleo


Photo courtesy of Jaleo
Jaleo
is a Spanish diner that offers a wide variety of traditional dishes, as well as tapas and paella. They have something for every palate, whether you're craving seafood, meat, or vegetarian dishes. And don't forget to try one of their signature cocktails!
13. Bethesda Row Cinema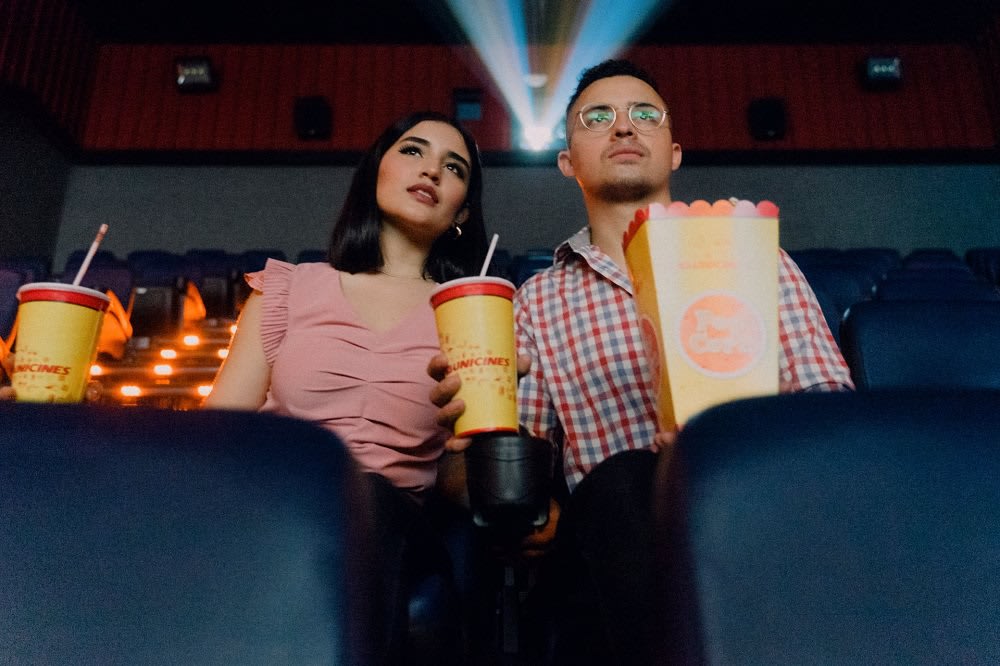 Bethesda Row Cinema is a local movie theater specializing in independent and foreign films. They offer a variety of film festivals throughout the year, as well as special events and screenings. Stop by for a movie, and see why this local spot makes living in Bethesda so popular.
14. The Blue House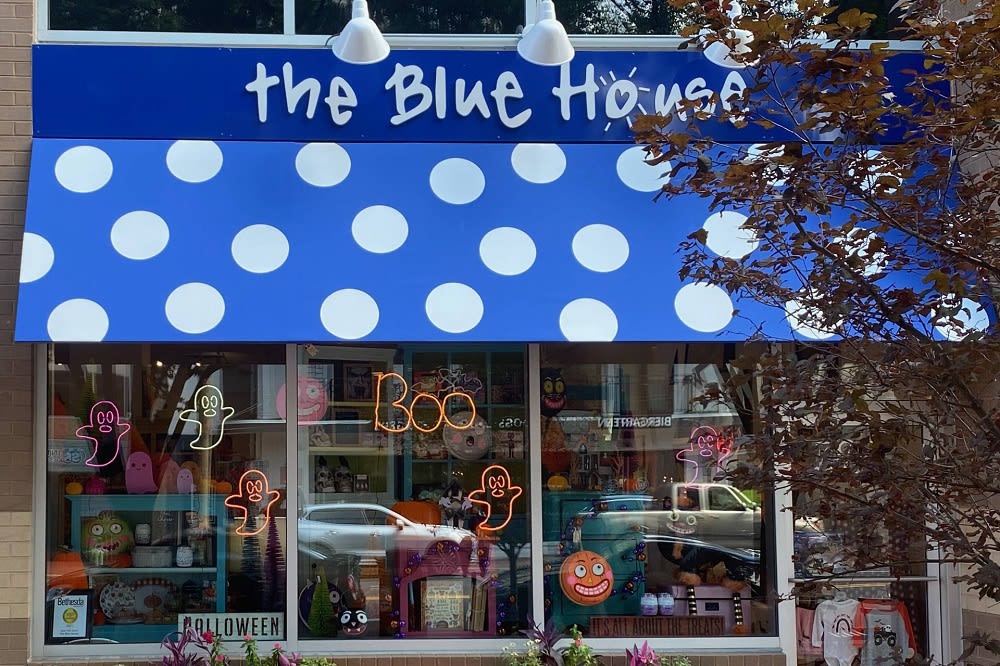 Photo courtesy of The Blue House

The Blue House is a beautiful little boutique that specializes in home decor, kitchenware, drinkware, children's items, clothing, jewelry, and accessories. They stock a wide variety of items from both local and international designers. Stop by for unique gifts or to find something special for your home.
15. Strosniders Hardware
Strosniders Hardware
is a family-owned hardware store that has been a staple in the Bethesda community since 1953. The store has many different products, from power tools and paint to decor for your outdoor living spaces, and they're always happy to help you find what you need. They carry high-end brands like Miele, Lynx, Benjamin Moore, Yeti, and Traeger.
Bethesda is a beautiful town perfect for those looking for a vibrant and welcoming community in which to live and work. The small businesses in Bethesda are some of the best around, and real estate is highly sought-after. If you have been searching for Bethesda homes for sale, contact the
expert realtors
at
Jack Wang Real Estate
. We'd be pleased to help you find the perfect home.