Montgomery County is one of
Maryland's most populous counties
and has become a thriving suburb due to its proximity to Washington DC. This part of Maryland is also well-known for its unmatched nature trails for leisurely walks and hiking adventures.
While the area falls just shy of the
Appalachian Trail
, Maryland still has much scenic hiking to experience. As such, hikers of all skill levels are eager to dust off their hiking boots and explore the wondrous terrain. However, navigating this area's trails can be tricky if you're new to the area or a beginner hiker. This post will provide a guide to
hiking in Montgomery County
and discuss the best places to live within proximity to the trails — let's get started!
Join the hiking community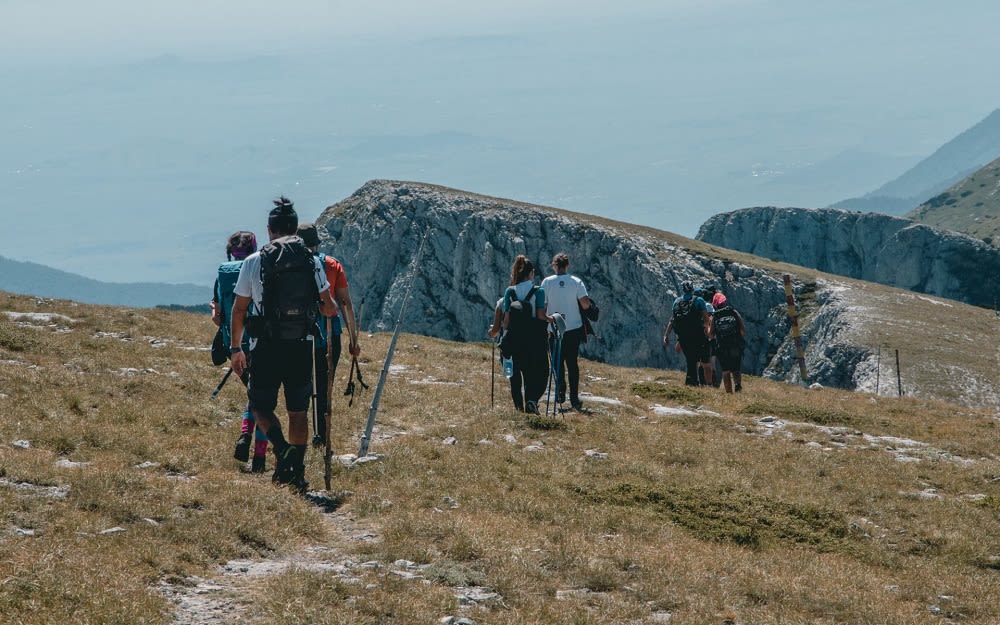 Joining a hiking community is important whether you're dabbling in a new hobby or recently relocated to Montgomery County. Doing this will help you meet individuals with similar interests and learn about the various hiking trails near your new Bethesda real estate. Not only will this make your experience more pleasurable, but you'll feel more confident when out on the trails.
You can find hiking organizations in and around Montgomery County on various websites,
such as Meetup
. On Meetup, you'll find several hiking and nature clubs post upcoming hikes and other related events. Don't worry if you're new to using Meetup, as many other people are first-timers.
You can also volunteer with a local conservancy like
Rock Creek Conservancy
or the
American Hiking Society
. Organizations like these help to maintain, protect, and restore the trails, as well as provide education to the community about their history. Volunteering with a local organization can help you learn more about the wildlife, parks, and hiking trails in Montgomery County.
Choose the right trail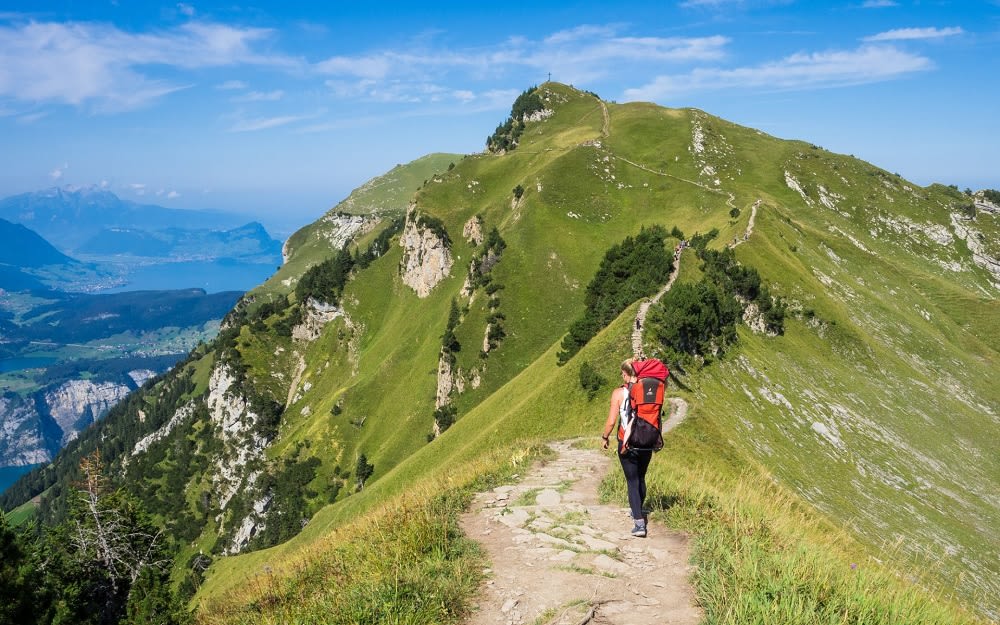 Source: Unsplash
Finding the right trail is essential before you start any hike. Fortunately, you can find various blogs, websites, and other resources online to help you find the nearest and best trails in Montgomery County.
AllTrails
is a popular hike planning website and app that features over 100,000 trails worldwide. Using AllTrails, you can search for hikes in your area and filter the results by difficulty level, elevation, length, and route type. There is also a map view to show each trail's exact route. AllTrails has a tracking feature, so you can see how long each hike took and retrace your steps.

Resources like AllTrails can help you identify trails that may be too difficult for your experience level. Otherwise, you may find yourself as a beginner trying to tackle a hike meant for an intermediate or expert.
Read the park rules

Always be sure to visit a trail or park's website before you start your adventure. Understanding the rules of the area can help you avoid costly fines and citations in the future, as these are things that would certainly begin your hiking journey on the wrong foot.

Most parks have pet-related rules in place. Make sure you have plenty of bags to pick up after your animals and that you understand the leashing requirements (if any).
You'll also want to check the operating hours of the trail you choose. Various parks will be open continuously, while some may have daily operating hours. Furthermore, some parks will close specific trails with current park conditions, while others will close entirely during winter. Following these rules is essential to ensure your safety by not exploring any dangerous trails. Since each park and trail is different, it's best to call or check online before visiting.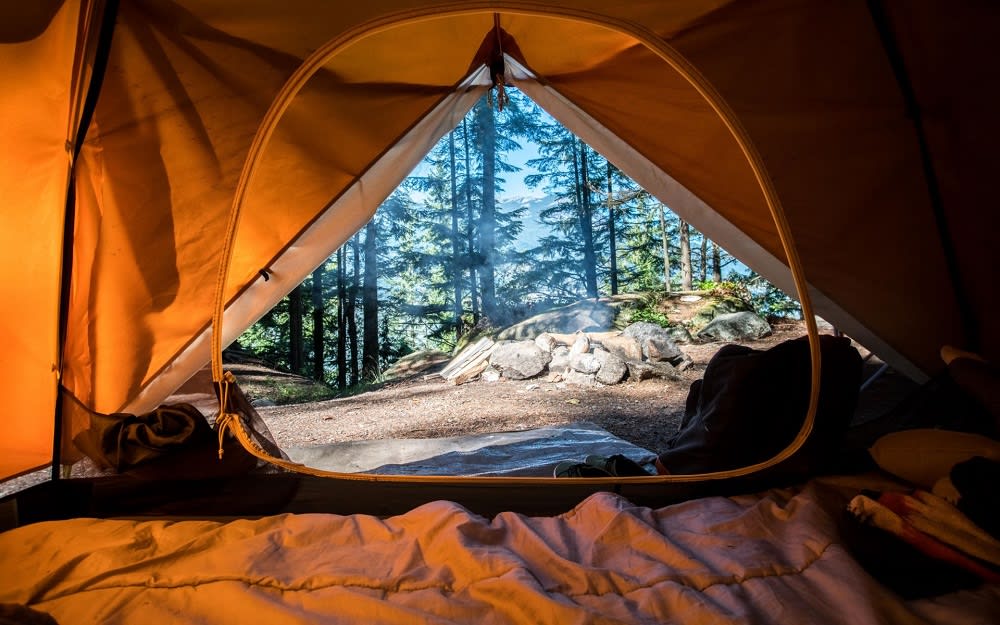 If you're planning to camp, you also want to be clear on whether or not overnight stays are permitted. The
Chesapeake & Ohio Canal Park
, for instance, offers several options for overnight camping. The
Turkey Run Park
, on the other hand, is open year-round from 6:00 a.m. to 10:00 p.m. You can find information for overnight stays on most park websites. If you plan to stay the night, ensure you're clear on the trail's rules regarding grills and fires. In some places, you can be fined for camping or starting a fire where it's prohibited.
Prepare and pack for the trek

Checking the weather is essential to preparing for a day of hiking. Be sure to check the weather the week before and the day of your trip. Otherwise, you may be in a downpour of rain, sleet, or snow.
If this is the case and you're still planning on heading out, you'll want to pack your bag accordingly. For day trips, you can keep standard items, such as a first aid kit, granola bars, a change of clothes, and a water bottle in your pack. However, you'll need a bigger bag with more gear and essentials if you plan to do any backpacking or multi-day hiking.
Furthermore, you'll likely want more or fewer clothes depending on the time of the year. Remember to layer your clothes and opt for weather-appropriate items with moisture-wicking capabilities. If you're going to be hiking on steep mountain trails, invest in a rugged pair of boots designed for the terrain.
Be wary of over-packing. Carrying too much can weigh you down and make your hike tricky. Choose calorie-dense foods so you aren't wasting space on bulky food items. Water purification tablets are also great to have in your pack. Using these tablets means you can reduce the amount of water you carry.
Where to live in Montgomery County

Montgomery County has something for everyone, whether you're looking for an urban community or a small town haven. Bethesda real estate has all the natural offerings of Montgomery County with a short 30-minute commute to the heart of Washington by train or car. As for Germantown homes for sale, they come with much more trails and challenging routes. This area is 45 minutes to the city by car with no easy public transit option, which means lots of privacy and peaceful neighborhoods.
Montgomery County is a beautiful area to live in, with proximity to the nation's capital. Its vast hiking trails and parks make it the ideal suburban place for adventurers. However, you'll want to do a little research and planning before setting out on the trails. If you're new to the area, you can search for the best trails online or join a hiking club to meet new people. Once you've found your next trail, prepare and pack accordingly.
Do you have any questions about Germantown homes for sale or general Montgomery County real estate? Contact real estate professional
Jack Wang
for all of your home buying inquiries.
*Header photo Courtesy of Visit Montgomery